Created in response to unmet needs in health, sports, and education in Greece, Regeneration & Progress seeks to contribute a wide array of programming that addresses critical gaps in those areas.
At the heart of Regeneration & Progress are people, people who strive—to the best of their ability and with selfless love for their compatriots—to reach every remote corner of Greece. They visit islands and villages where the resources needed for health, fundamental to all of us, are not a given and access to needed facilities becomes a difficult, often unsolvable, equation. They stand with other doctors, medical students, and nurses in a wide range of innovative educational programs. They support young athletes, providing state-of-the-art services in the field of sports medicine and medical support. They design sports activities for children and adults of all ages to integrate sports education into our daily lives.

Traversing the Aegean with the Mobile Medical Units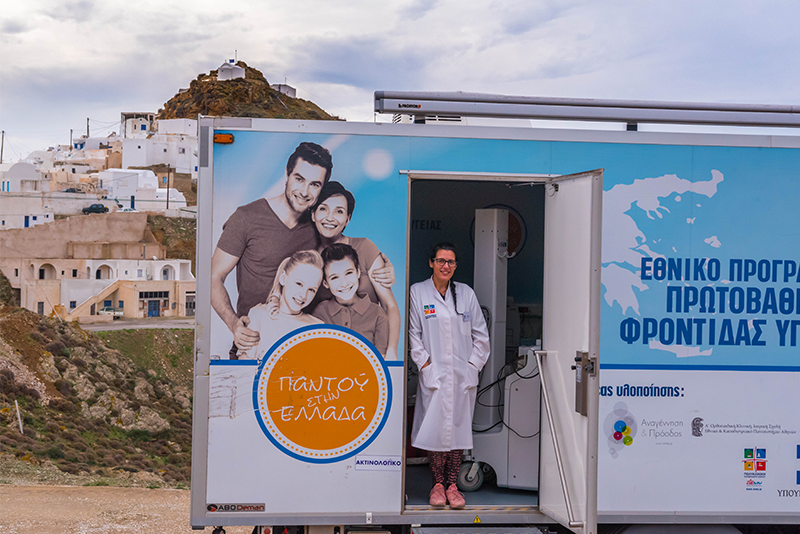 On the road is where you'll find the Mobile Medical Units, showing up for inhabitants of the remote islands and regions of Greece. Their visits, since 2014, have been treated like special events, and locals have welcomed the MMU team like old friends who will guide them, examine them, and give them important advice on their health.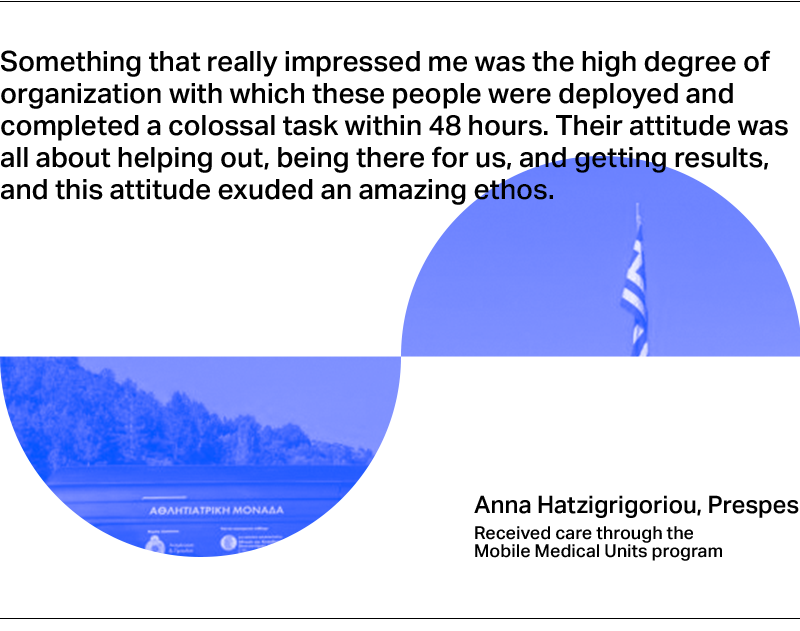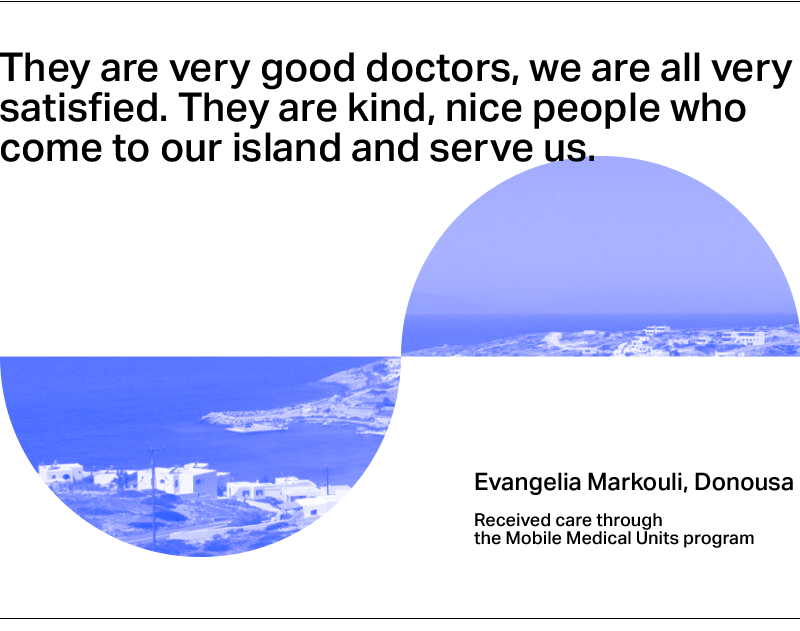 The Mobile Medical Units van—an emblem of hope for better access to primary health care—is a comprehensive mobile hospital with volunteer doctors from 15 medical specialties, nurses, and administrative staff who serve patients with dignity, often under difficult conditions.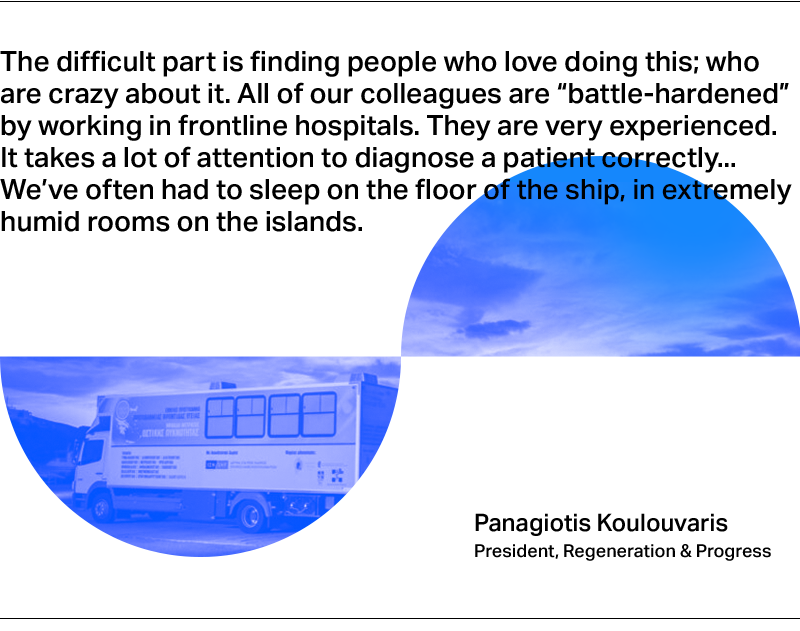 Volunteer doctors and resident physicians leave home with just a backpack on their shoulder to fight an uneven battle. They set out to provide high-quality health care and return grateful to have had an opportunity to give back.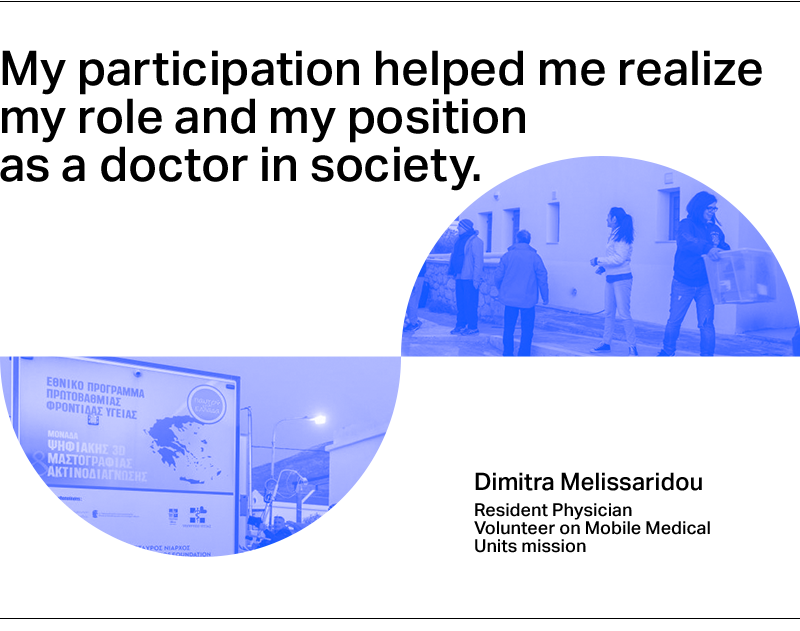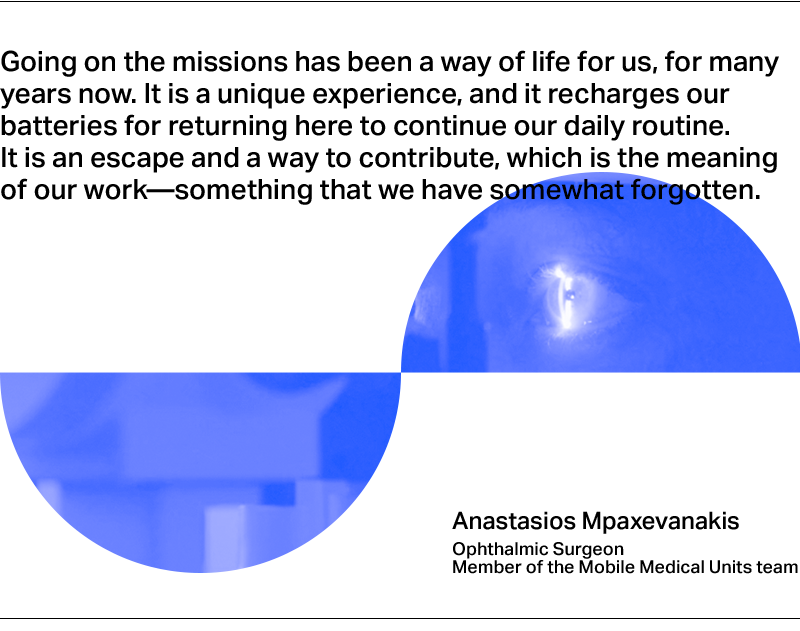 Having traveled over 22,000 kilometers through 100 missions and having examined over 35,000 people, the MMUs have identified 80 cases of concern that were referred for further examinations, a step which proved lifesaving. And they have been called upon to handle a not insignificant number of emergencies in the field.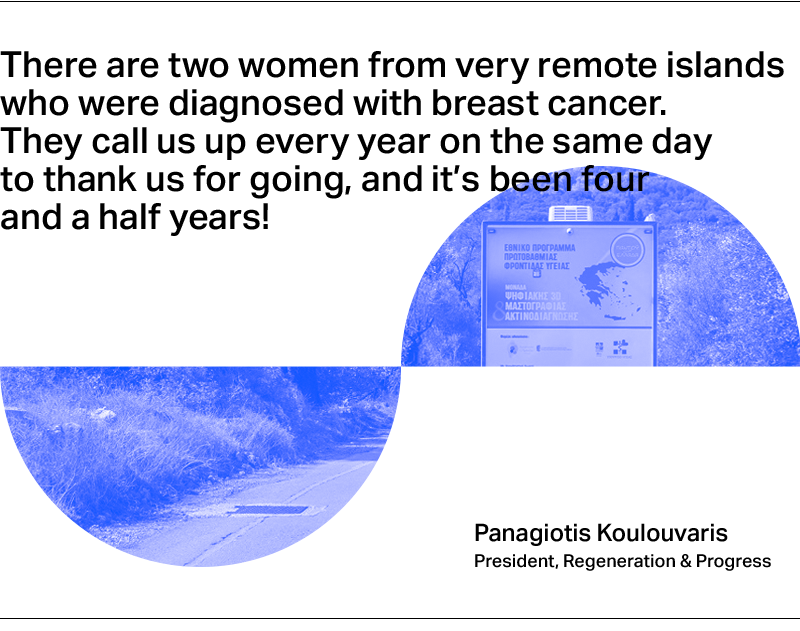 Discovering Sports Paths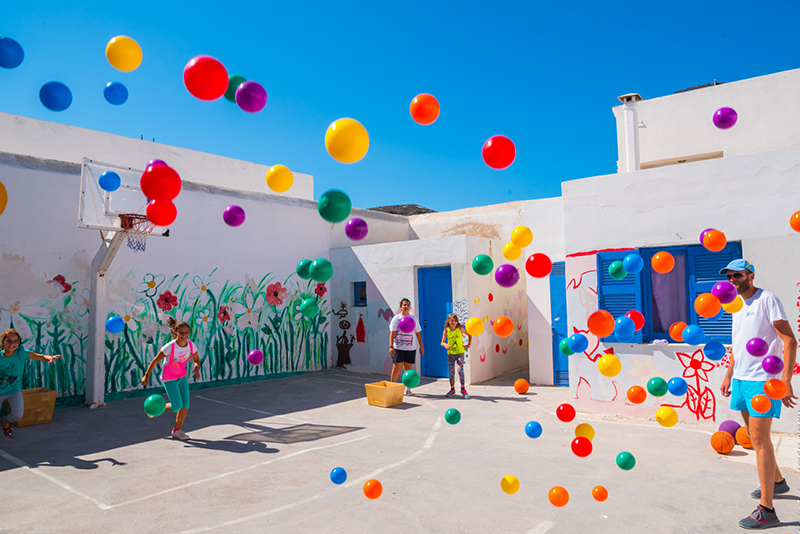 On these trips to remote islands, the doctors also meet local kids who live there year-round. Though these children live surroundedby the sea, they often don't know how to swim and frequently have no access to organized activities.
That is why the Sports Paths program was created: to provide healthy and creative outlets for the children who live permanently on remote islands, with emphasis on sports education and the development of athletic and kinesthetic skills.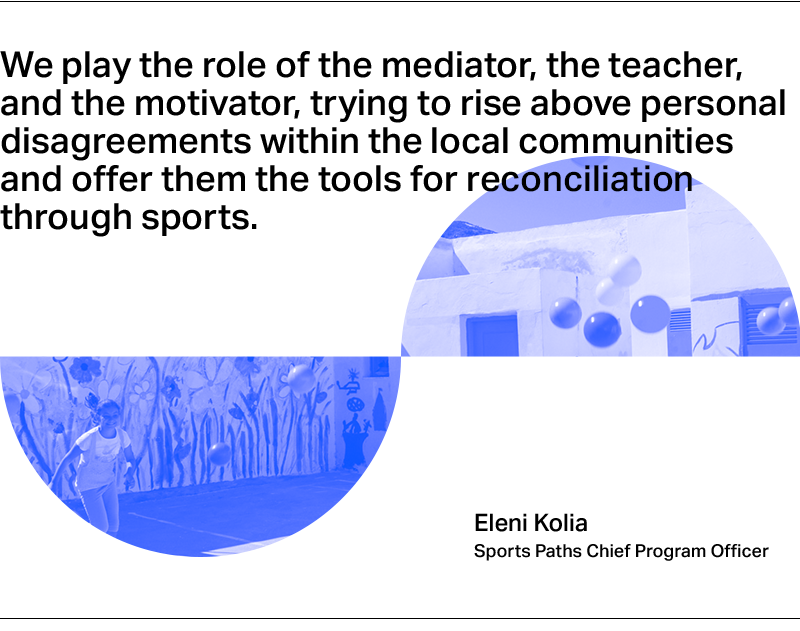 Swimming, fencing, handball, chess, education on healthy eating habits, and first aid training are just some of the activities offered by the program.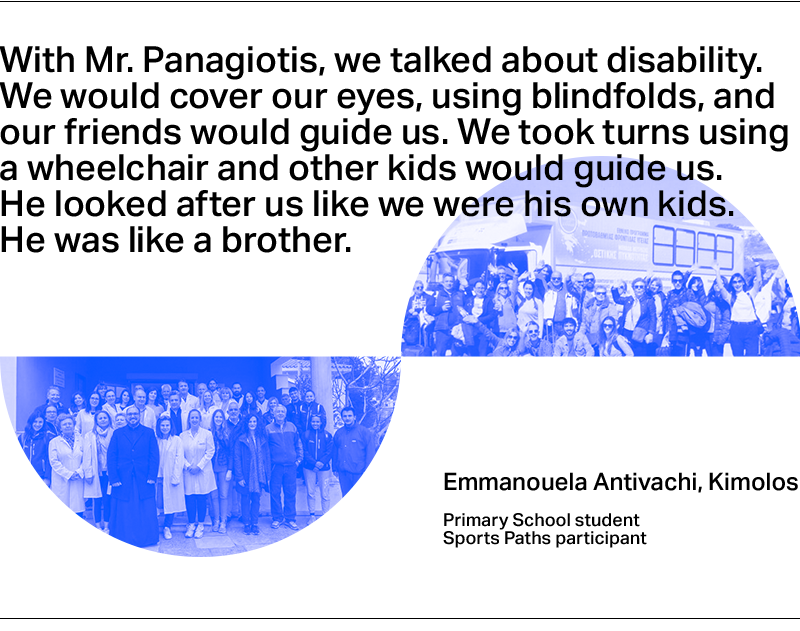 All roads lead to the Stavros Niarchos Foundation Cultural Center (SNFCC)


While all this is happening on the islands, the SNFCC in Athens hosts daily sports activities for children and adults of all ages where experts and experienced physical education teachers help integrate sports education into everyday life. From yoga to creative gymnastics for children and from qigong to pétanque, these programs, like everything undertaken by Regeneration & Progress, are implemented with great care, love, and satisfaction to be able to contribute.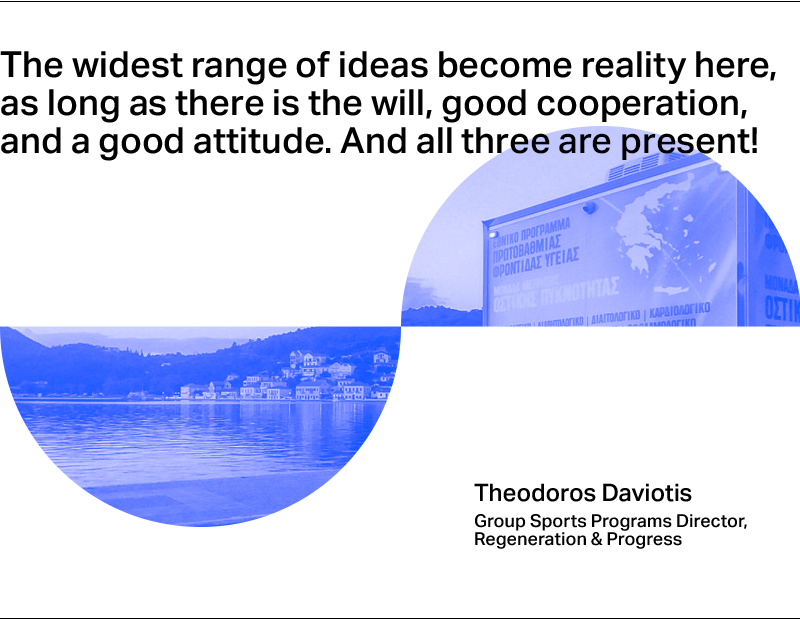 Supporting young athletes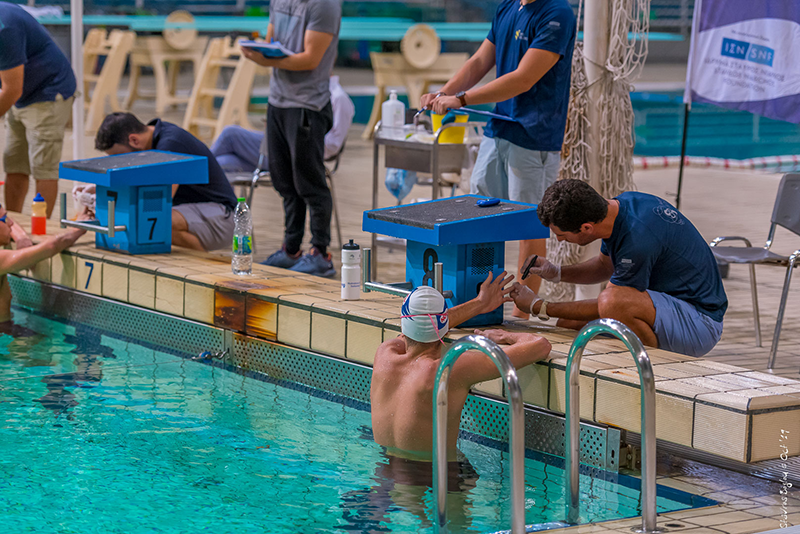 The work does not stop here—and cannot, when young athletes need support in their demanding training. Sports Excellence is an innovative, science-based program that takes a holistic approach toward empowering young athletes, offering state-of-the-art services in the field of sports medicine and medical support.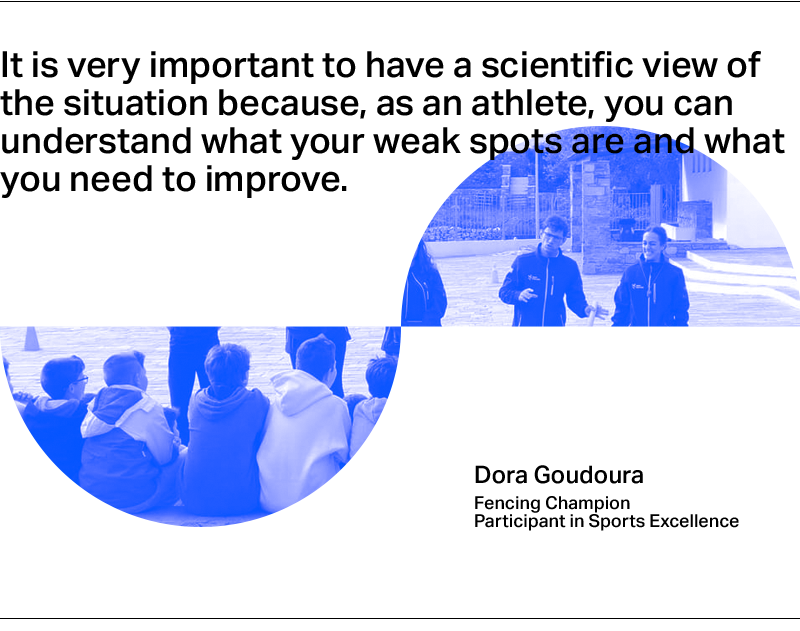 Healing Traumatic Injuries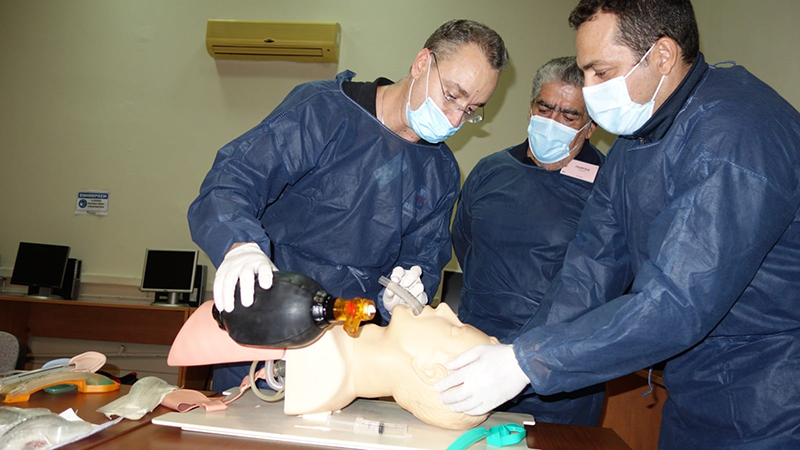 At the same time, doctors are training other doctors in the treatment of physical trauma, which is the leading cause of death in Greece for a disproportionately large age range. TraumaEdu implements subsidized educational programs (PHTLS, ATLS, ATCN, APLS) in the treatment of trauma for medical students, nurses, and rescuers.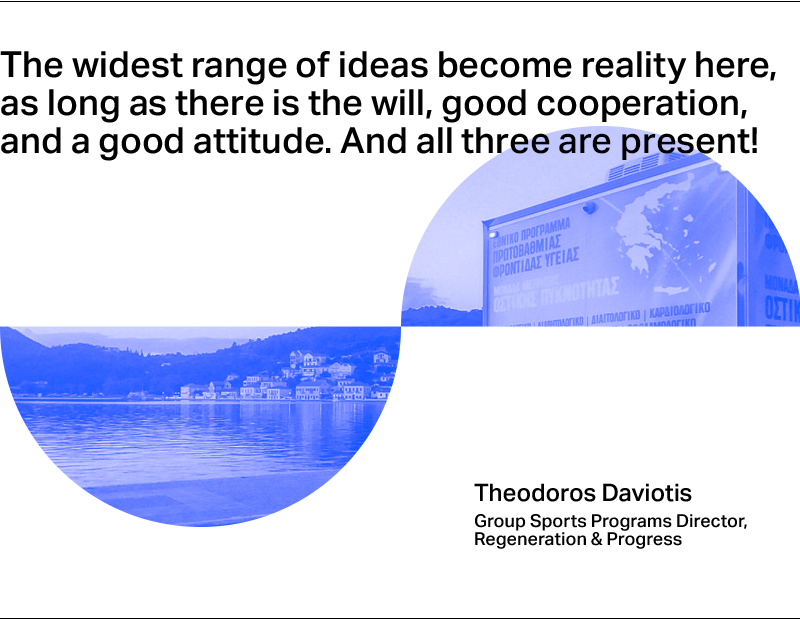 Giving and selflessness are two-way streets, which those who contribute to the work of Regeneration & Progress understand well.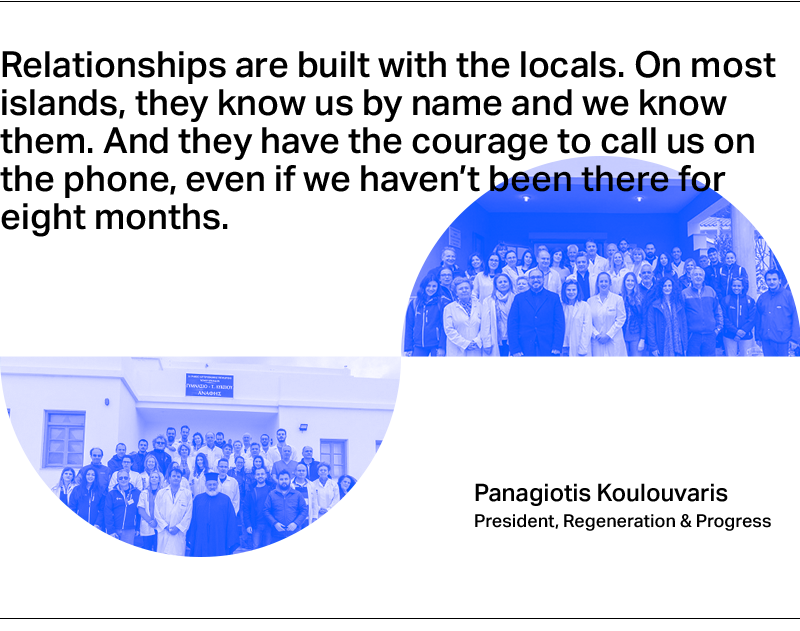 These interviews took place as part of When care knows no distance, a project that was created through journalism nonprofit iMEdD (the incubator for Media Education and Development) to showcase voices from Regeneration & Progress's transformational work around Greece.